Welcome to MOFOCO!

 Just Listed!!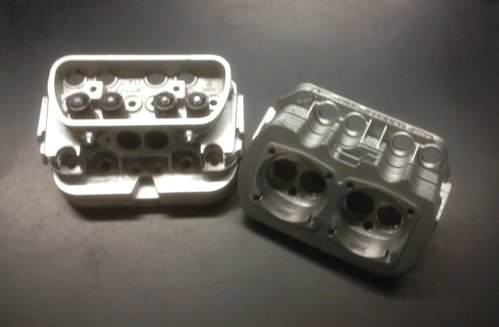 One pair of 050 cylinder heads.  Ported and Polished.  Bored for 94mm pistons.  Dual Springs.
Regular price $1050.00  Sale Price $899.00!!!!!
Call Today!!
New MOFOCO cast cylinder head orders will ship in 1-3 business days!  Please allow 3-5 days for port & polish work...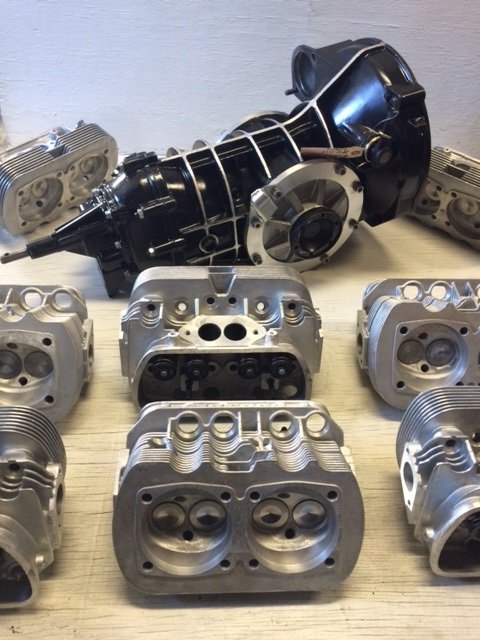 All stock IRS transmisssions ship in 1-3 business days!  High Performance transmissions in only 7-10 business days!

Your VW Source for Made In The USA Aircooled VW Cylinder Heads, Engines, Transmissions, Stock & Performance Parts.
Check out the MoFoCo Shop Tour by ARS Promotions!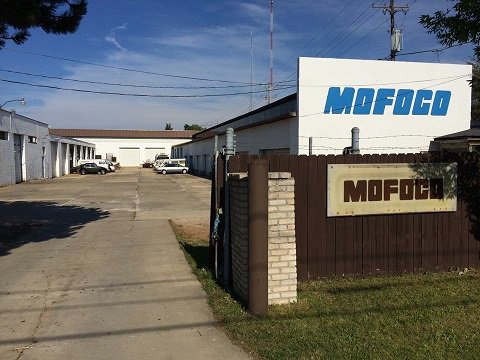 Randy Henning founded MoFoCo on the East Side of Milwaukee in 1970 both Roy and Paul  have a lifetime of VW experience, being around and working on VW's for many years.

Milwaukee has a rich tradition of manufacturing and has a strong German history and the Hennings are no different.
Buy with Confidence from a Family of VW Experts building VW Motors in Milwaukee, WI, USA.

The Original Shop in 1970!
 TECH SUPPORT: ROY@MOFOCO.COM
ORDERS: PAUL@MOFOCO.COM
BUGFEST 20th ANNIVERSARY T-SHIRTS FOR SALE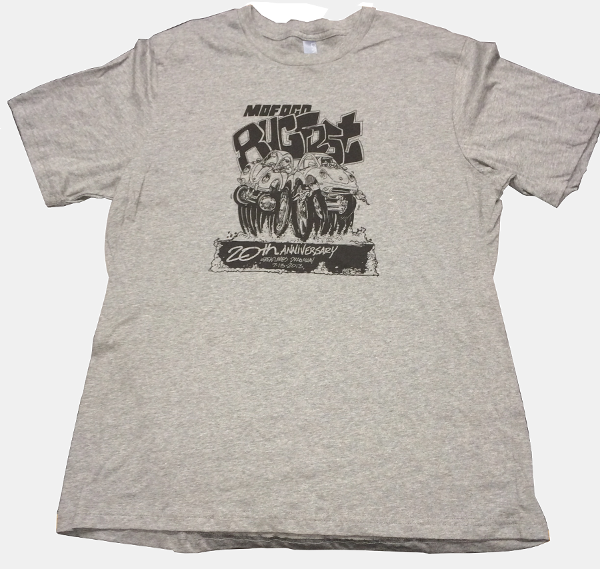 Shirts are available in Small to XXL.
Limited quanities remain, and once we sell out, that's all she wrote!
SHIRTS SHIP FOR FREE!
TO VIEW BUGFEST 20TH ANNIVERSARY T-SHIRTS, CLICK HERE!
MoFoCo has been supporting the VW Scene since 1970.
---

 PLEASE "LIKE" US ON FACEBOOK TO KEEP TRACK OF DAILY PROJECTS IN OUR SHOP AND SPECIAL SALES
https://www.facebook.com/mofoco
---
MOFOCO on YouTube
MOFOCO IS THE ONLY COMPANY IN THE WORLD THAT MANUFACTURES AIR COOLED VW CYLINDER HEADS ENTIRELY IN THE UNITED STATES, INCLUDING THE RAW CASTINGS!
Check out our short videos of how MOFOCO 100% MADE IN THE USA cylinder heads are transformed from a bucket of molten aluminum to getting precision CNC machined! This all happens in Wisconsin and the whole process provides jobs for over two dozen people! 
CLICK THE FOLLOWING LINK TO SEE THE MOFOCO CYLINDER HEAD VIDEOS: http://www.youtube.com/user/roymofoco
�
---
Creating an account on our website is OPTIONAL.
YOU DO NOT NEED TO REGISTER! Who wants to have to remember yet another website account?
If you have a PayPal account, our store accepts "express checkout" via PayPal.
Simply add the items you wish to buy to your cart on our website, calculate shipping using the provided calculator, and then click the "CHECK OUT WITH PAYPAL" button. Using this method, there is no need for you to type in all of your shipping information! PayPal will provide us your shipping information you already have on file with PayPal! Complete your purchase with PayPal for the fastest, stress free purchase.
Plan on using a credit card?
You still do not need to register an account on our website!
Simply fill out the securely encrypted information form on the cart checkout page, and our website will process your credit card.
Our website does NOT keep a record of your credit card number. All credit cards are processed automatically and when the transaction is complete, your credit card number is immediately and automatically erased from our system; no human being ever sees your credit card information when you purchase from MOFOCO!
---
MOFOCO Performance VW Cylinder Heads 
Made 100% in the USA!
The most cost-effective "bolt-on" upgrade anyone with basic mechanical skills can accomplish!

MOFOCO VW cylinder heads are a true bolt-on performance upgrade that anyone with basic mechanical skills can accomplish in a few hours. If you can operate a ratchet and know how to adjust valves, you will be able to install MOFOCO's high performance cylinder heads!
Four levels of performance...
MOFOCO 040: 35.5x32mm valves. New castings to replace stock heads, but includes our improved & additional cooling fin design, better flowing intake & exhaust ports, additional material on intake face & combustion chamber, etc.
MOFOCO 041: 39x32mm valves. The next step up from stock, Mofoco 041s were designed to solve the engine bogging issues that many VWs with stock heads suffered from.
MOFOCO 042: 40x35.5mm valves. The sweet spot between horsepower and efficiency, Mofoco 042s were rated by Hot VWs magazine as the highest flowing unported heads available!
MOFOCO 050: 42x37mm valves with unique D-Shaped intake port (see picture further above!). With the biggest valves and the most cooling fins, your high powered air cooled VW engine will never choke, never overheat, and always roar to life! 
All Mofoco heads are made by MOFOCO in the USA, too! Our cylinder head program is all 100% in the USA and provides full time jobs to over two dozen Americans!
Are you getting a Build Your Own Engine Kit from us? A set of MOFOCO high performance cylinder heads goes great sitting on top of those shiny new barrels!
Good...
Mofoco 040 Dual Port New Cast Stock Cylinder Head ***SCORE APPROVED***

MOFOCO boasts the only completely MADE IN USA VW Aircooled Cylinder Heads. The 040 head is a stock replacement cylinder head with 35.5mm intake valves and 32mm exhaust valves. We have specifically designed these castings for better cooling and better performance than original castings.

$229.99

Better...
MOFOCO 041 BIG VALVE CYLINDER HEAD

VW BIG VALVE CYLINDER HEAD

The next step up from stock, Mofoco 041s were designed to solve the engine bogging issues that many VWs with stock heads suffered from.

$239.99

Best...
MOFOCO 042 BIG VALVE CYLINDER HEAD

VW BIG VALVE CYLINDER HEAD

The sweet spot between horsepower and efficiency, Mofoco 042s are rated as the highest flowing unported heads available.

$269.99

MONSTER!
MOFOCO 050 BIG VALVE AIR COOLED VW CYLINDER HEAD

VW 050 CYLINDER HEAD w/D-Shaped Intake Ports


The 050 head is the biggest, baddest VW performance cylinder head on the aircooled VW market without going to full out drag racing heads!

$305.99
---